First View Baptist Church

We are a small church with a lot of love for each other and our community.  We welcome all to come and join us in our services.  

Our mission statement

The mission of First View Baptist Church of Norfolk, Virginia is:

 "To declare the Gospel of redemption to a lost world"

For more information on our services click the link above.  


Come and join our loving family and share in our worship service.

​Gospel Concert

On Saturday May 26th at 7:00pm we will be having a Gospel Concert featuring the Message in music of "The Virginia Harmonheir's."  The concert is free but we do take up a love offering for the group.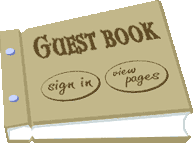 ​Vacation Bible School

We will be having our annual Vacation Bible School, "Game On", starting with the kick-off on June 23rd at 11:00 am and VBS starting on June 24th-28th at 6:30 pm.  Family Day will be July 4th at 12:00pm.  It is free and for ages 5 and up.  We do take up an offering to help get school supplies for kids who need them.